Ériu Dance Company is delighted to announce that its acclaimed production Rite of Spring will make its international debut in St. Petersburg at the Festival Diaghilev P.S., on the 22nd of November. The festival directors selected this unique Irish dance interpretation, which will share headline status at an evening of Stravinsky Ballets Russes classics with Provincial Dances Theatre performing Tatiana Baganova's Les Noces.
https://www.diaghilev-ps.ru/en/programs/2019/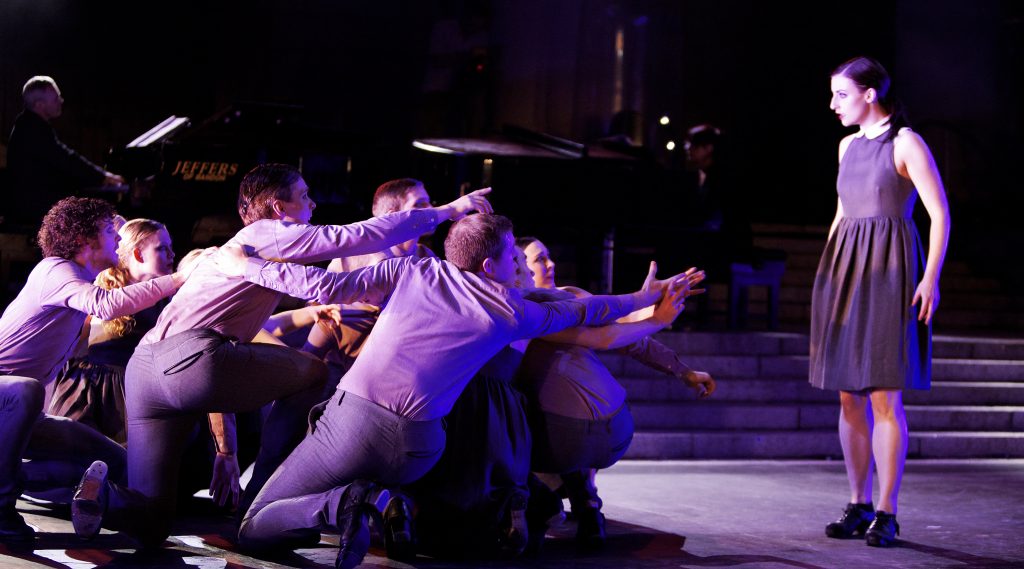 "de Gallaí pushes the musical and dramatic limits of The Rite of Spring without pretension or overwork … a dramatic triumph."

Anna Mackey, Ballet Historian
2012 Cavan Cathedral, Fleadh Cheoil na hÉireann
Ériu's Rite premiered outside the Cathedral of St. Patrick & St. Felim, Cavan, Ireland, on Friday 10th August 2012 at 10:15pm. This opening event was part of an extensive contemporary arts programme for Ireland's premier traditional Irish music festival – Fleadh Cheoil na hÉireann 2012 – the largest music festival in Europe.
Stravinsky's ground-breaking work has challenged and inspired audiences throughout the last century, and almost 100 years after its first performance, Breandán de Gallaí's interpretation of the work was performed to an estimated outdoor audience of 15,000 spectators. Of the numerous interpretations of the dance work the majority come from ballet and contemporary dance traditions. This version is rooted in the Irish traditional dance whilst casting a new light on the expressive possibilities of the form. The physicality of the dance challenges the canons of the dance aesthetic in areas such as verticality, with an emphasis on a more visceral aesthetic.
The piece examines ritualistic behaviour questioning the plight of the individual in contemporary society. This exploration sheds light on areas such as the alpha- and beta-; vulnerability; risk; and homoeroticism
Starring 15 world-class performers, including pianists Sabine Ducrot and Michael Joyce, and featuring Nick O'Connell as the Chosen One, Ériu's remarkable and emotive Ritecaptivates both audiences and critics alike.
The production was shortlisted for an Allianz Business to Arts Award 2013
" … dance spectacle, Rite of Spring, by Ériu Dance Company … staged in the grounds of Cavan Cathedral left thousands spellbound."

Irish Times, 11th August 2012